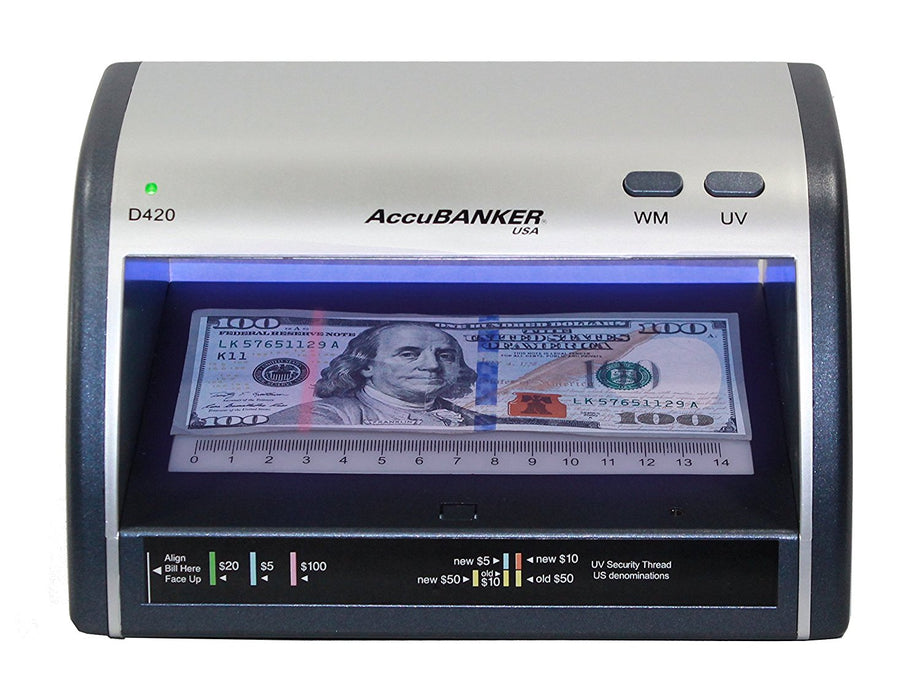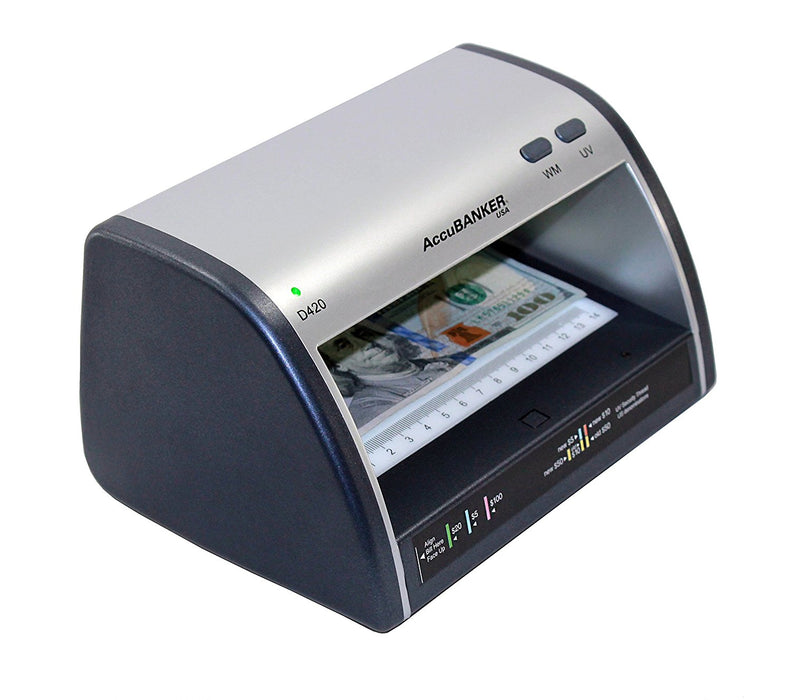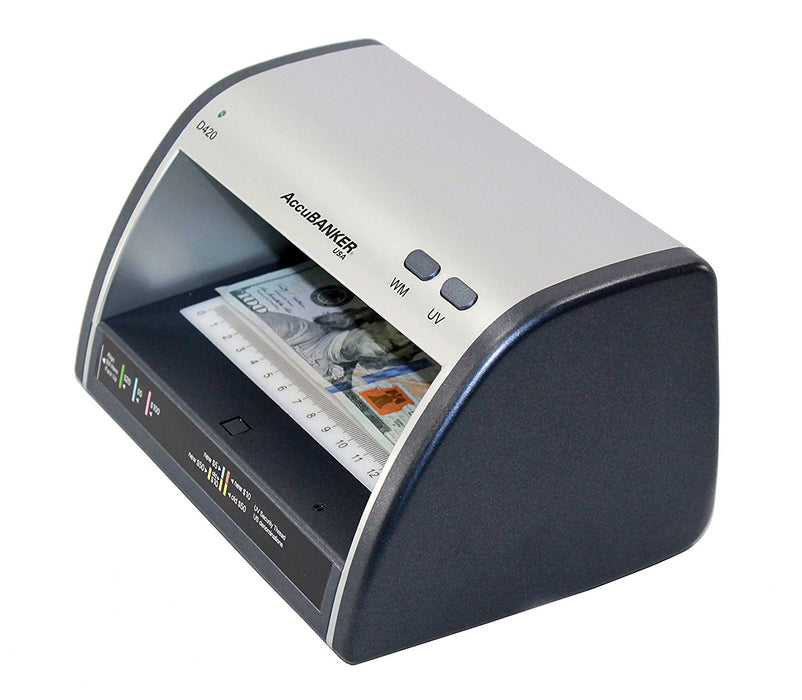 AccuBANKER LED420 Counterfeit Bill & Card Detector, 110V
by AccuBanker
Product Description
Accubanker LED420
Recommended for small shops, retailers, bars, restaurants and more


Verify security marks on bills, credit cards, ID's and other official documents

Protects against counterfeit bills with UV, watermark and size detection

Long-lasting UV and bright white LED lights (10,000 hours)

Automatic ON/OFF sensors for easy use

Verify watermark's with ease

Features a ruler to easily check the dimensions of bills

Low and efficient power consumption (Powered by AC adapter)

Backed by 3 Year Manufactuers Warranty
Excellent Counterfeit Detection Product
The fantastic LED420 is a compact, portable counterfeit detector that offers three different methods of detecting counterfeit cash or documents. UV light, watermark detection and the in-built ruler for measuring dimensions will ensure that your bar, club or shop will never be duped out of cash again.
Not Just for Bills
The LED420 isn't just for detecting counterfeit notes. It will also verify security features on credit cards, driver's licenses and passports. This allows you to verify that your customers are using real ID's at your business whether for identity and age verification purposes.
Long-Lasting, Low Consumption Bulbs
You won't have to worry about stocking up on light bulbs with the LED420. The bulbs inside are extremely long-lasting and actually use very little power, making them cheap to run. Don't be fooled though, these bulbs are built with technology to produce bright light, ensuring that any dodgy money or documents are detected immediately.
Great for small retailers and businesses
The LED420 is fantastic for small shops, restaurants, bars and more.