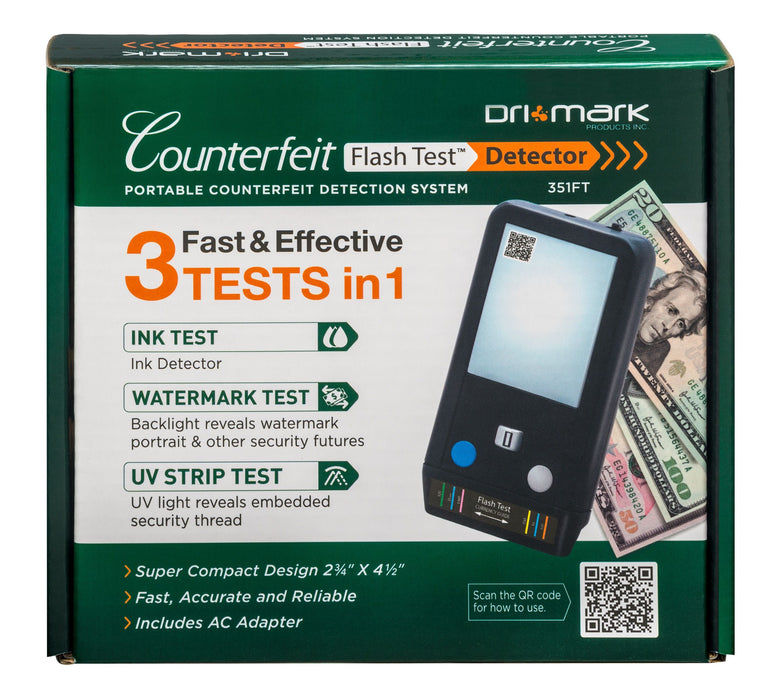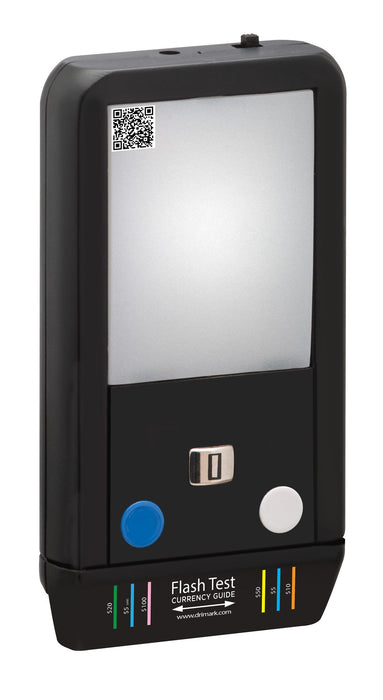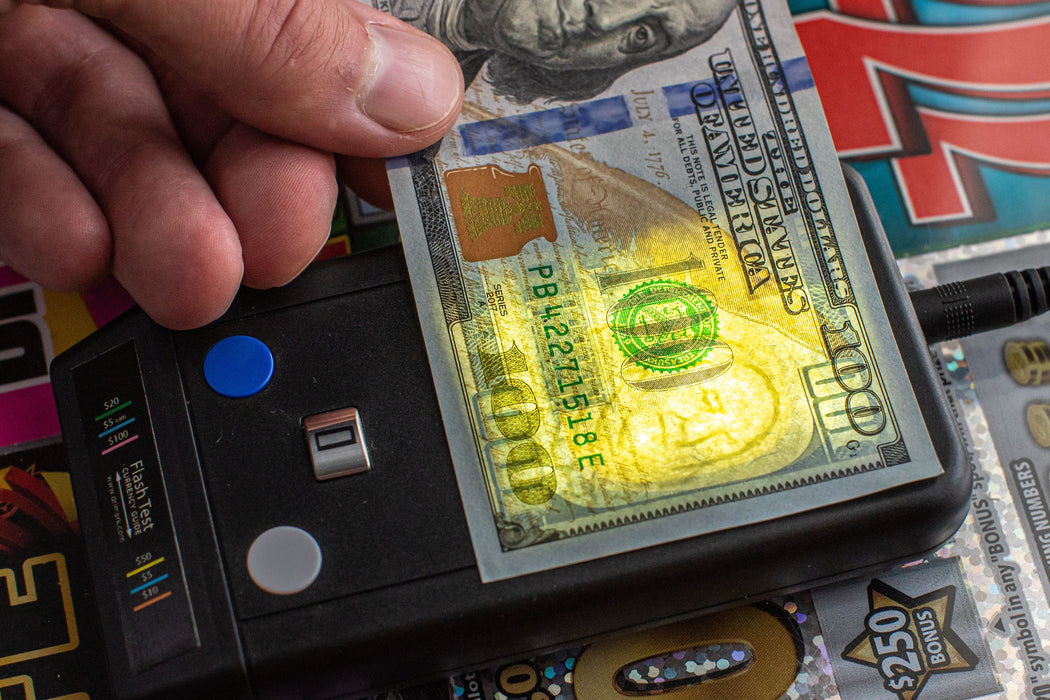 Dri Mark Flash Test Counterfeit Bill Detector, 3 Easy Tests in One Device
by Dri Mark
Product Description
Dri Mark's new Mini Flash Test Money Detector is highly effective and easy to use. The flash test is designed to fit easily next to registers and integrate into point of purchase locations.
The detector features 3 different tests to analyze US bills

Ink Test- This is the primary test and it takes less than one second to scan. Rub the bill onto the sensor and it will notify you with a beep and a visual flash to tell you if the ink appears appears as fake (the beeping audio can be turned on or off depending on your preference)
UV Strip Test- Press the blue button and it lets you check for the UV strip on your bills to see that the bill has the right UV strip on it. The UV test can also be used to test for UV markings on state ID's and credit cards
Watermark Test- Press the white button and you can use the watermark test to check for the bills watermarks
The flash test is compact and ready to use right out of the box.  Just plug the AC adapter into a socket and it is good to go.   We also have an option that comes with a chargable battery for on the go and portable use.
This is one of the most affordable counterfill bill detectors on the market and is easy to fit next to all kinds of cash registers for bill detection.
The manufacturer Dri Mark also offers a 90 day warranty from the date of purchase, providing added trust to the detector. Dri Mark has been producing their products right out of Long Island, NY since the 1970's, ensuring that quality products can be expected from them.
At iTestCash we offer free regular shipping on our products throughout most of the United States, so the prices are already built into our catalog, for easier purchasing.