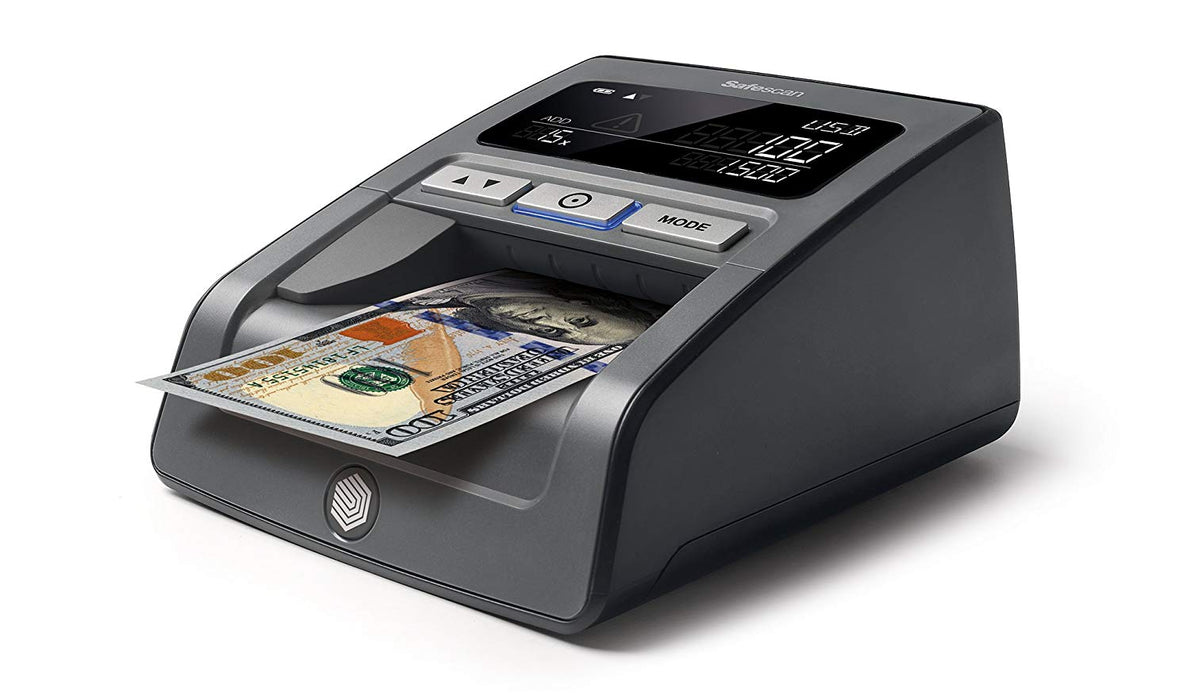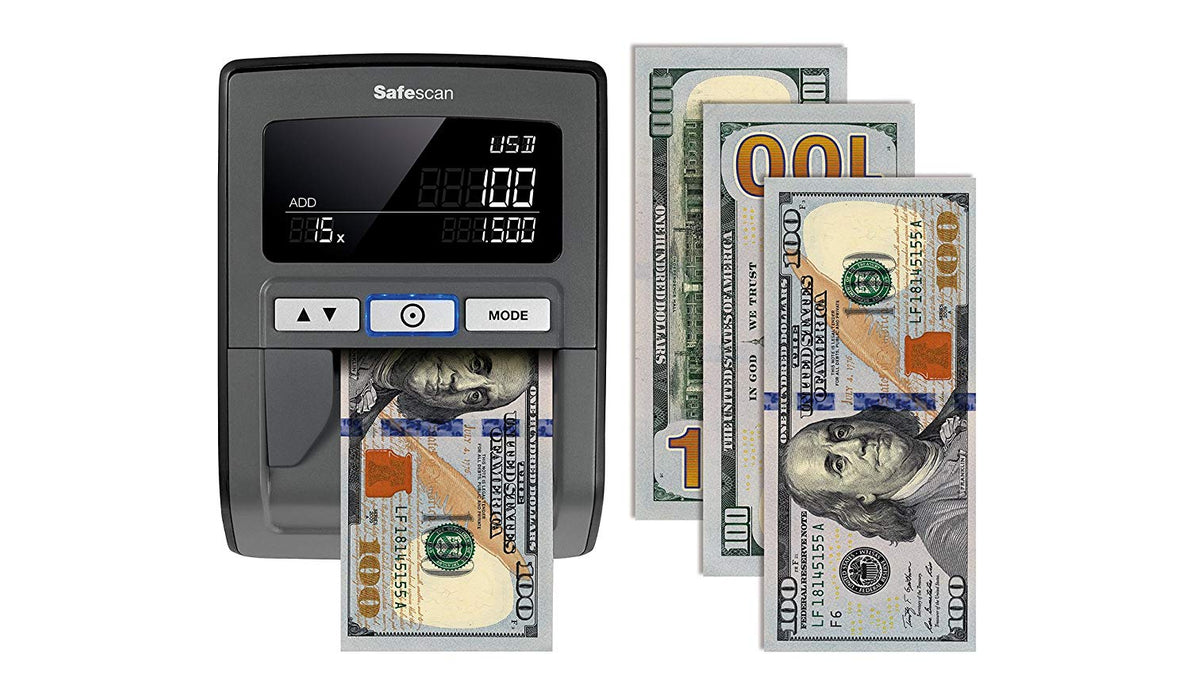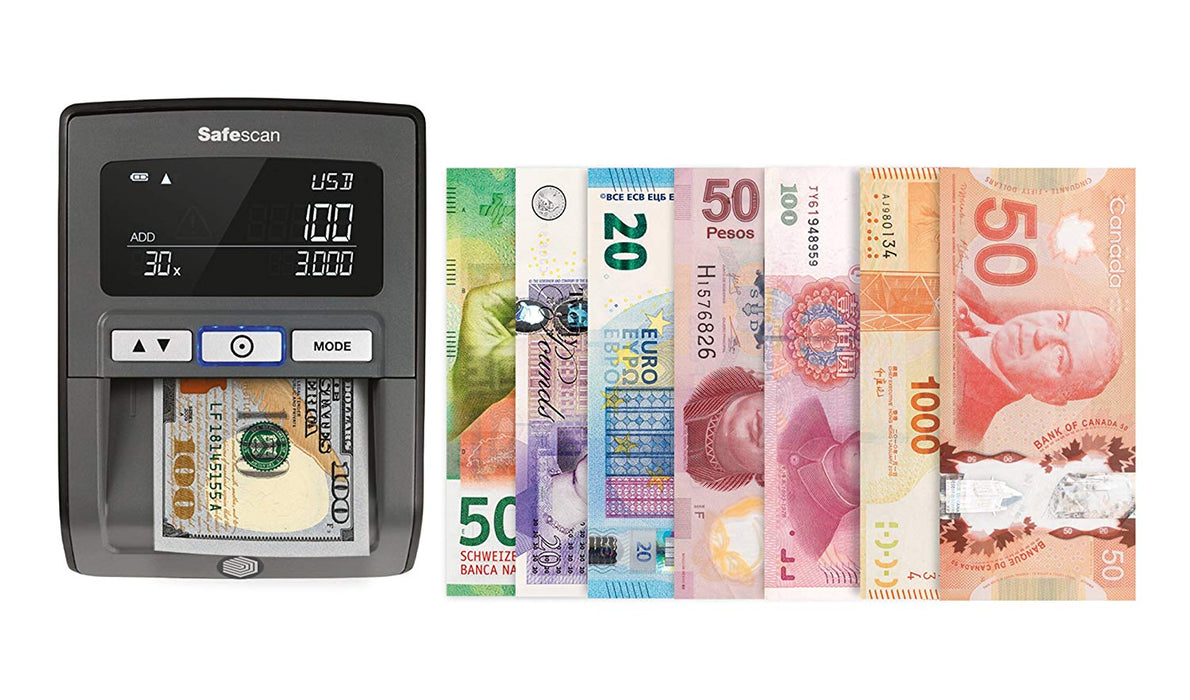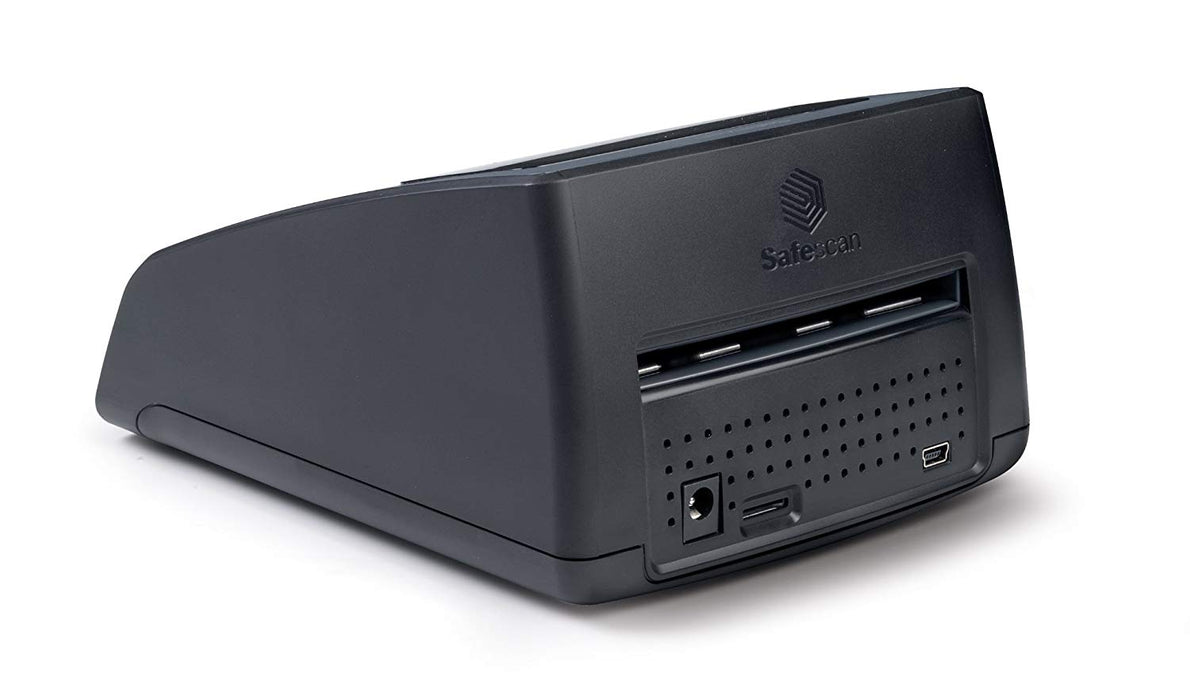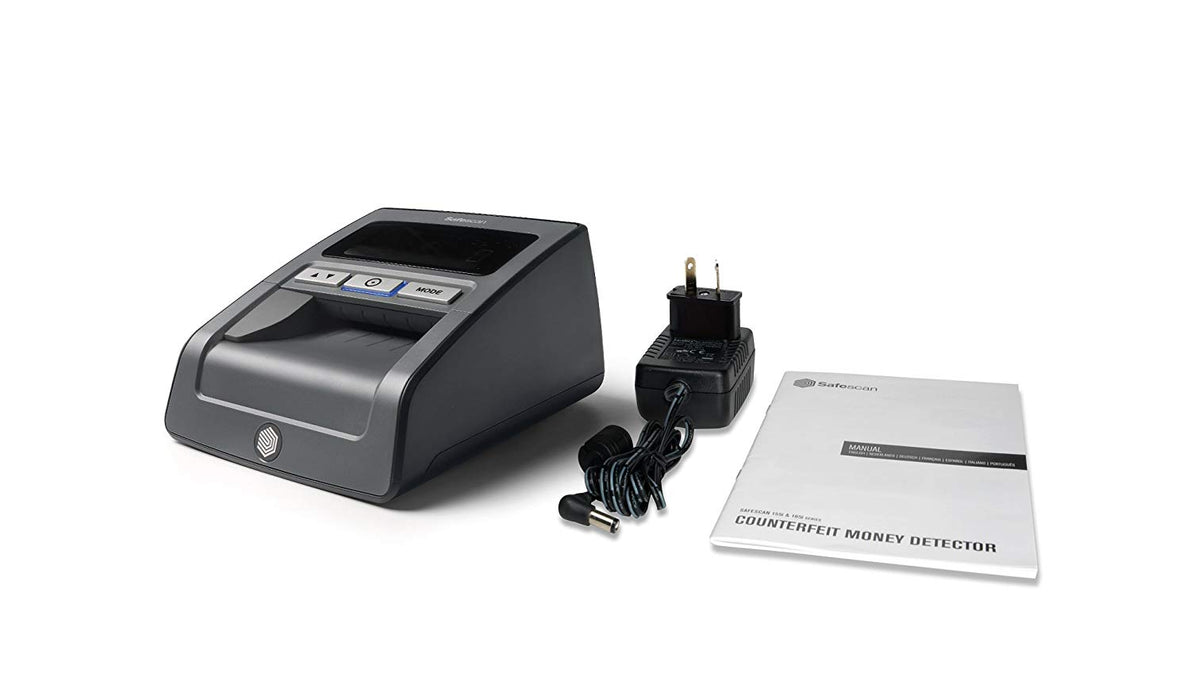 Safescan 185-S, Multi Direction Counterfeit Bill Detector
by Safescan
Product Description
Fast and Easy to use
Safescan's 185-S is a lightning fast counterfeit detector that can accept US bills in put in any direction into the machine for easy money detection. Its compact size also allows for easy portability for counterfeit detection on the go. 
Top Quality Counterfeit Detection
It uses 7 advanced security features to verify bills which include magnetic ink, metallic thread, color, size, thickness, infrared ink and watermark detection to detect advanced counterfeit bills.
Counts while detecting bills
With the ADD function you can use the 185-S as a money counter to add up the value of your bills while it is checking for counterfeits. It's large LCD screen makes it easy to read and keep track of your customers bills while checking and counting them.
Easy to Install Updates
Centrals banks constantly work on updates to improve the security of bills to deter counterfeiters. Safescans included software will notify you whenever there is an update to the machine to keep up to date with the latest currency. Updates can be done easily with the machines Micro SD slot or USB port.
Features-
Advanced fast counterfeit detection
Uses Infrared, MG, Metallic thread, Watermark, Color, Size and Thickness detection features
Detects USD, CAD, MXN, EUR, GBP, CHF, CNY and HKD currencies
Bills can be put in any direction
Can detect superdollars
Visual and audio alert for suspected bills
Adds up and display quantity and total for bill counts
Clear and easy to read LCD display screen
Compact size for easy portability
Currency updates 
Verifies bills in <0.5 seconds
Auto standby after 30 seconds
Optional LB-105 rechargable battery for up to 30 hours of use after charging
Dimensions- 6.3 x 5.0 x 3.3 inches
Weight- 21.9 oz
Power adapter (110-240V)
Backed by 3 year manufacturer warranty
About the crew
I try to register my safescan 185 s , I have a problem and I can't contact to the offices