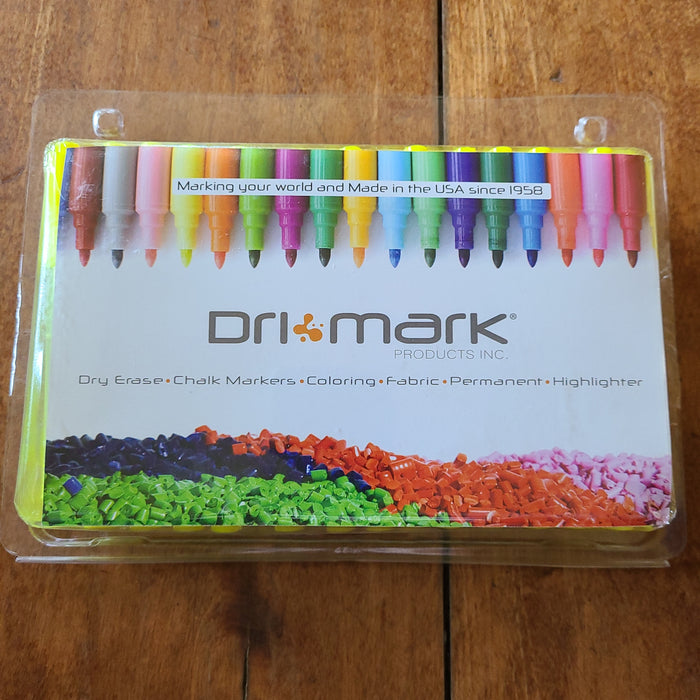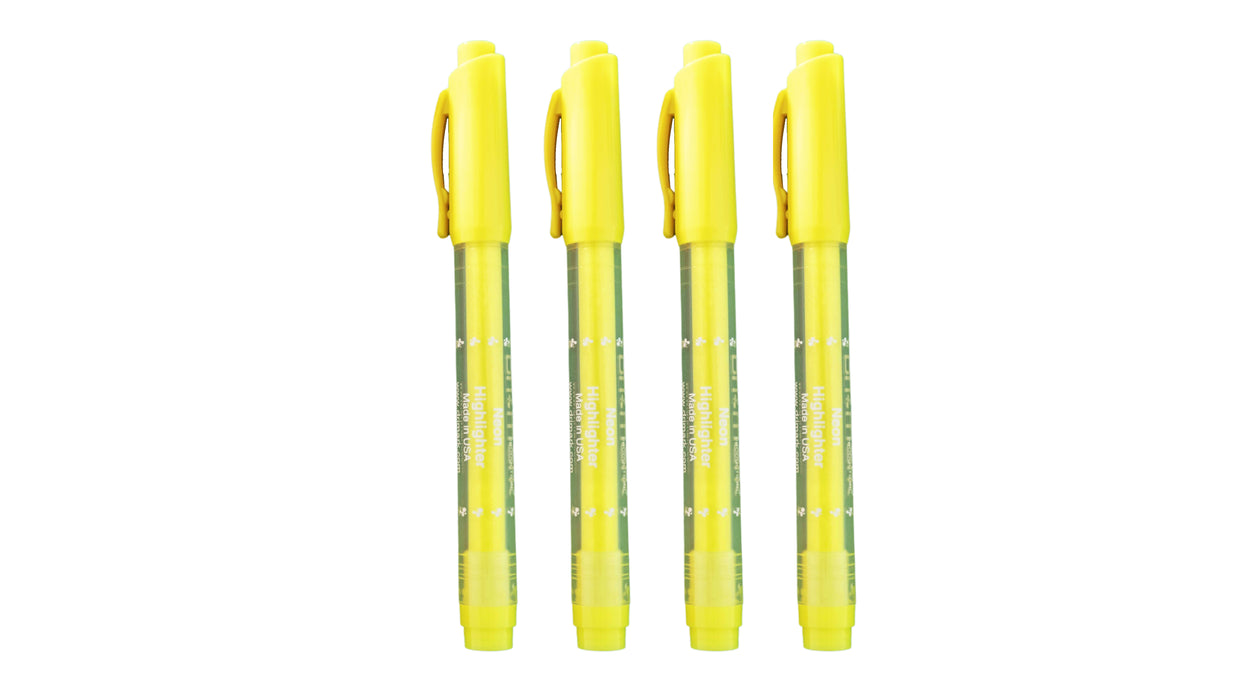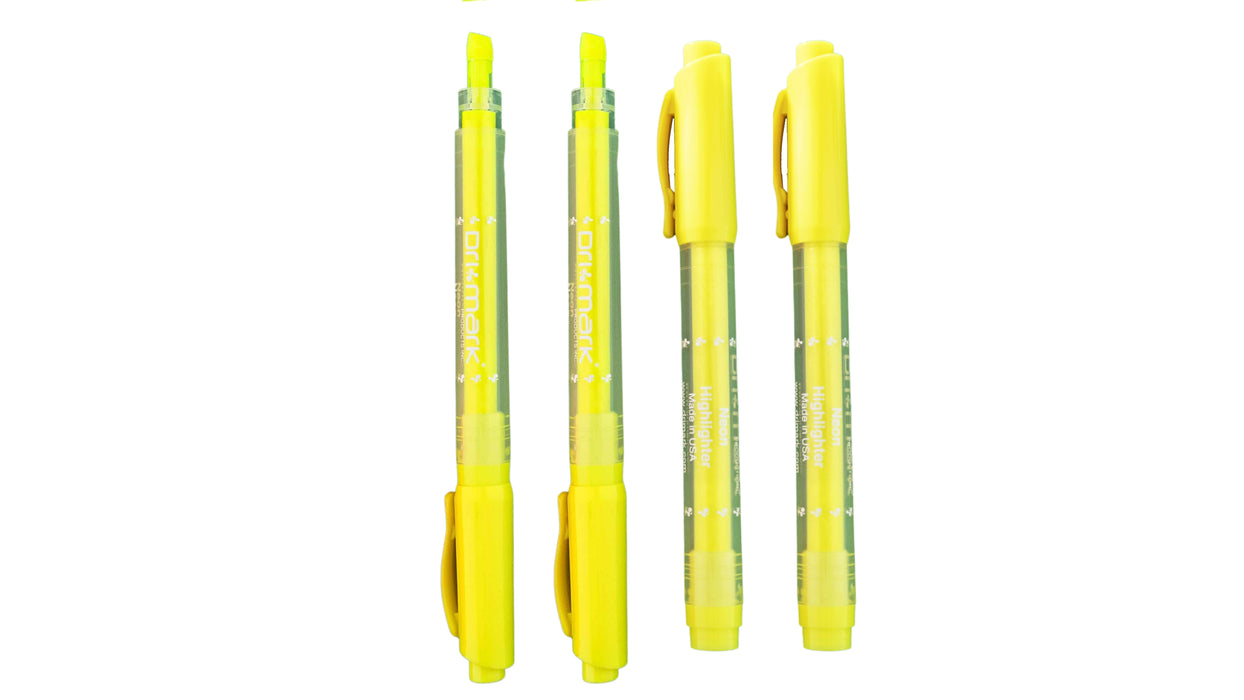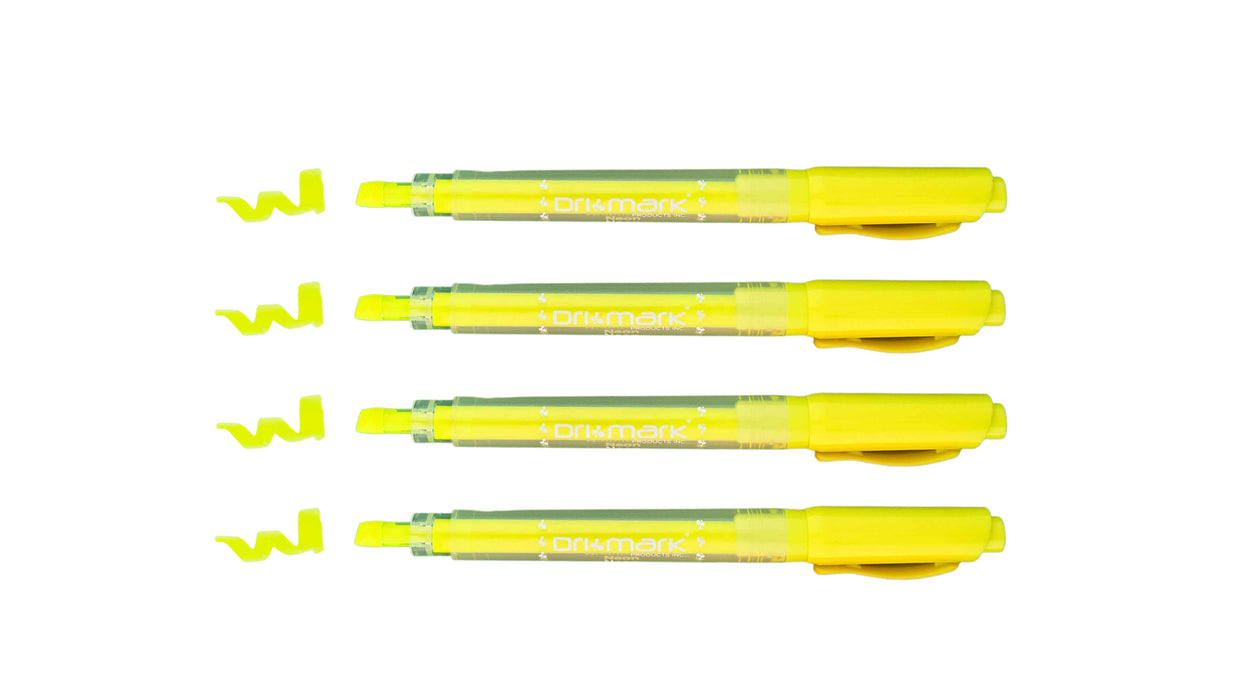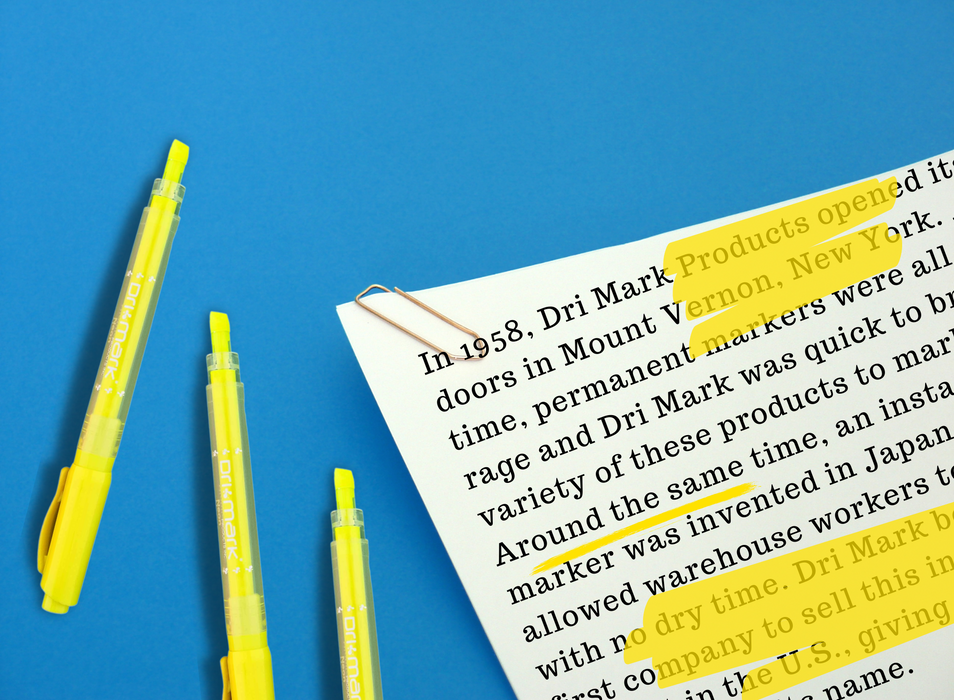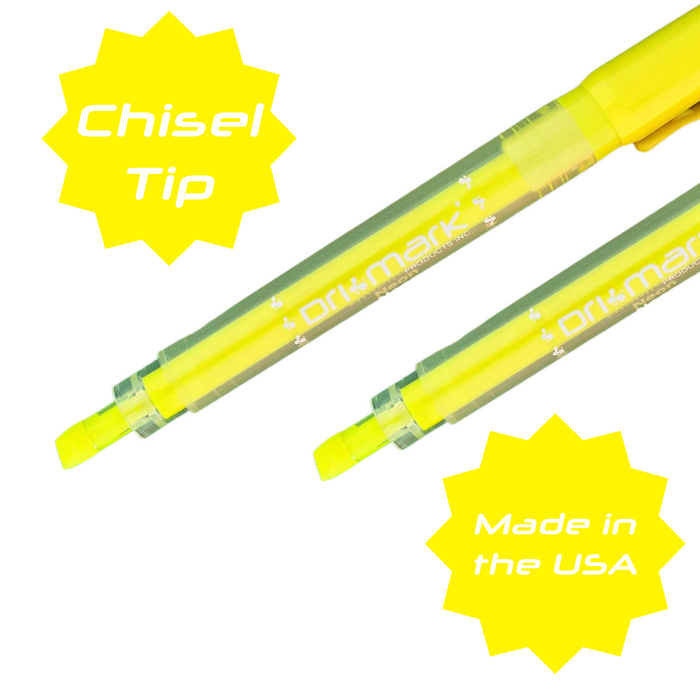 Dri Mark Original Fluorescent Yellow Highlighter- 12 Pack
by Dri Mark
Product Description
These are the original yellow Dri Mark fluorescent yellow highlighters.  Great for office, home use and schooling. Its bright and yellow transparent ink make it easy to use for books and documents of all kinds.  It's ink is non toxic and odor free, making it safe for children and adults to use. It utilizies a fine chisel tip that makes it great for highlighting or underlining notes.
Fluorescent yellow ink that is great for highlighting and made with durable material for comfortable use
High quality highlighters from Dri Mark who has been producing markers and highlighters in New York since the 1970's. These products are made with high standards
Endless uses for at the office and home including for memos, filing documents, using at schools and colleges, file folders and all kinds of written communications
Designed for long lasting use with a durable cap that keeps the ink from drying out 
Made in the USA at Dri Mark Products in Long island, NY. Helps support US businesses and high quality products
Free shipping throughout most of the United States.  To make the pricing easy for our customers there are no additional shipping costs added to these highlighters, throughout most of the US states.