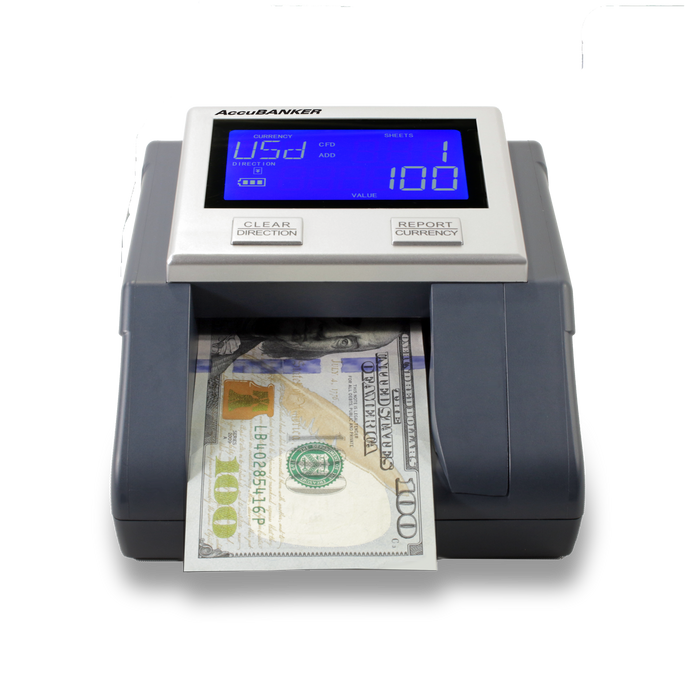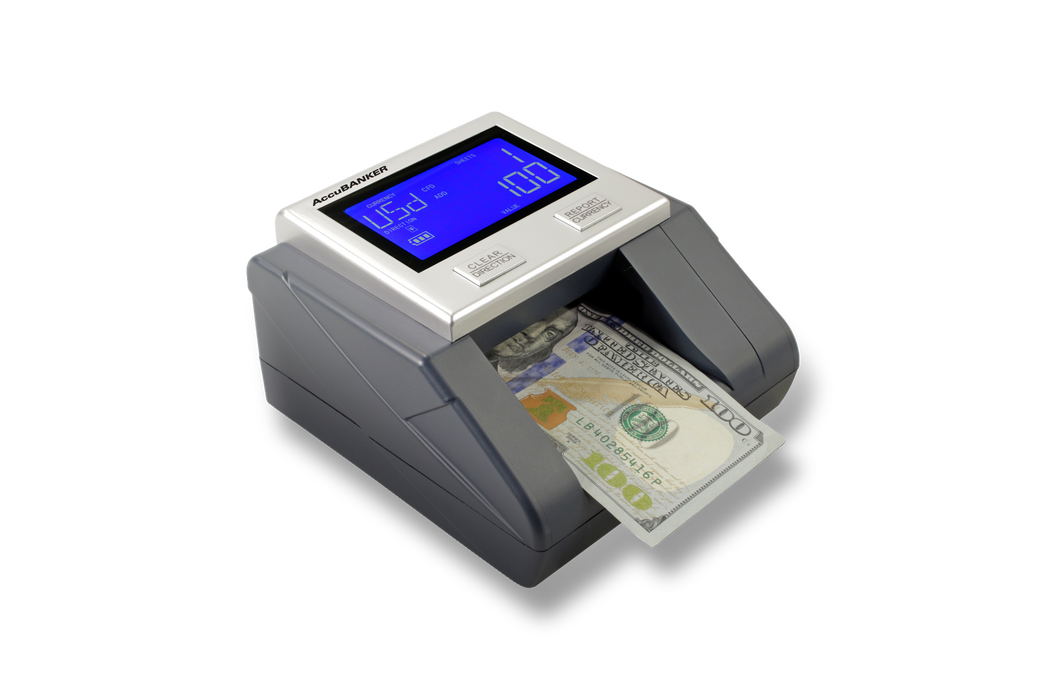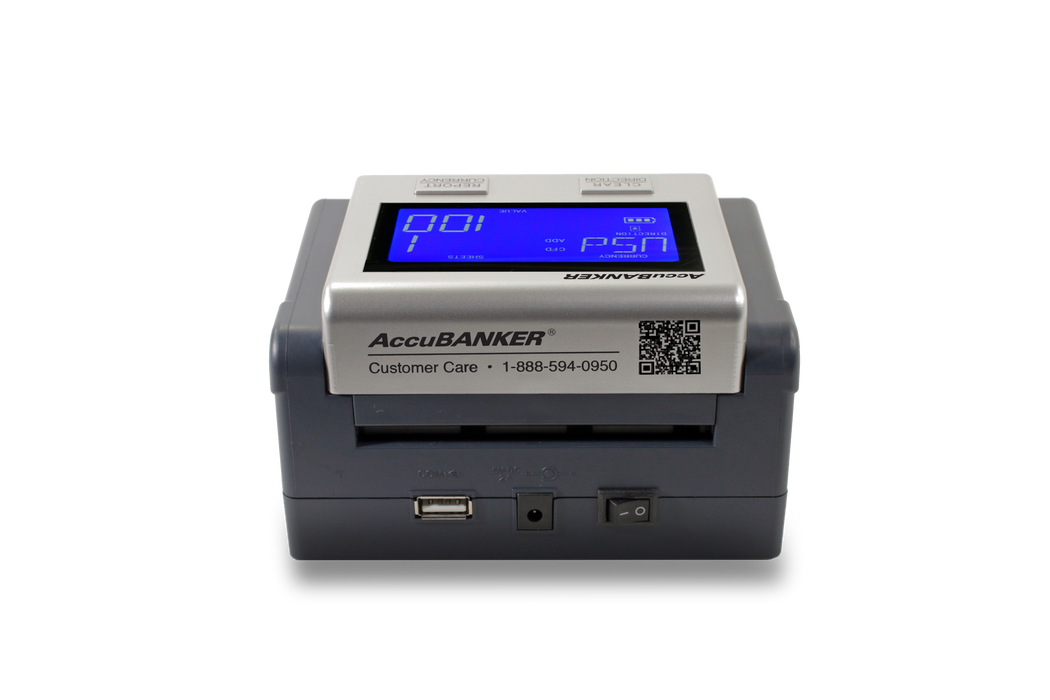 Accubanker D585 Multi-Scanix Counterfeit Bill Detector (Detects USD, EUR, GBP)
by AccuBanker
Product Description
International Friendly
The Accubanker D585 has the ability to identify USD, Euros and GBP's for a wide range of conterfeit detection capabilities. The detector can also display the monetary values in multiple languages making it great for international businesses.
Efficient & Easy To Use
With its multi orientation feature, bills can be entered into the machine in anyway whether upside down or backwards, saving time and making it simple and easy to use.
The detector utilizes multiple feature to examine bills and confirm their authenticity. Its counterfeit detection technology includes- Infrared, Ultraviolet, Magentic ink, and bill size detection features along with others.
Features
Reduce losses from counterfeit bills
Verifies bills immediately
Multi orientation feeding system (bills can be entered in any direction)
Multi featured detection (MG/ IR/ UV/ WM/ Image/ Spectrum/ Length)
Multiple currencies /Language Detection (USD, EUR, GBP)
Automatic Addition Function
Easy to update for new currency releases
Automatic Addition Function
Visual and audible alerts
Easy to clean and maintain
3 Year Manufacturer Warranty
Accubanker D585 Multi-Scanix Counterfeit Bill Detector (Detects USD, EUR, GBP)